Jordan invests in Esports Industry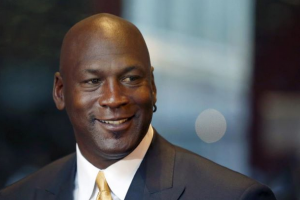 The list of athletes from traditional sports dipping their toes into the esports industry continues to grow.   Legendary NBA player and Hall of Famer, Michael Jordan has joined an investment group putting millions into AXiomatic Gaming. 
AXiomatic Gaming, owners of Team Liquid expect to see a $26 million dollar boost from Jordan and Declaration Capital.
In 2016, AXiomatic acquired control of Team Liquid. Today its estimated value is $200 million. 
Esports continues to stake claims to traditional sports dollars with global audiences and packed venues and arenas.  The expected revenue for Esports in 2019 is $1 billion.
Because the  industry is on the brink of a $1 billion year, it is scrambling to accommodate its growing fan base.
Here's the thing:  Whether you're ready to believe it or not, esports leagues will soon be on par with traditional sports leagues like the NFL and the NBA.
Jordan invests in Esports Industry
Jordan joins a growing list of traditional sports icons that are seeing the future of Esports.  Athletes such as Rodger Saffold from the Los Angeles Rams, three time NBA champion, Rick Fox & Dallas Mavericks owner Mark Cuban have all made significant investments.